I WILL TURN YOUR CAPTIVITY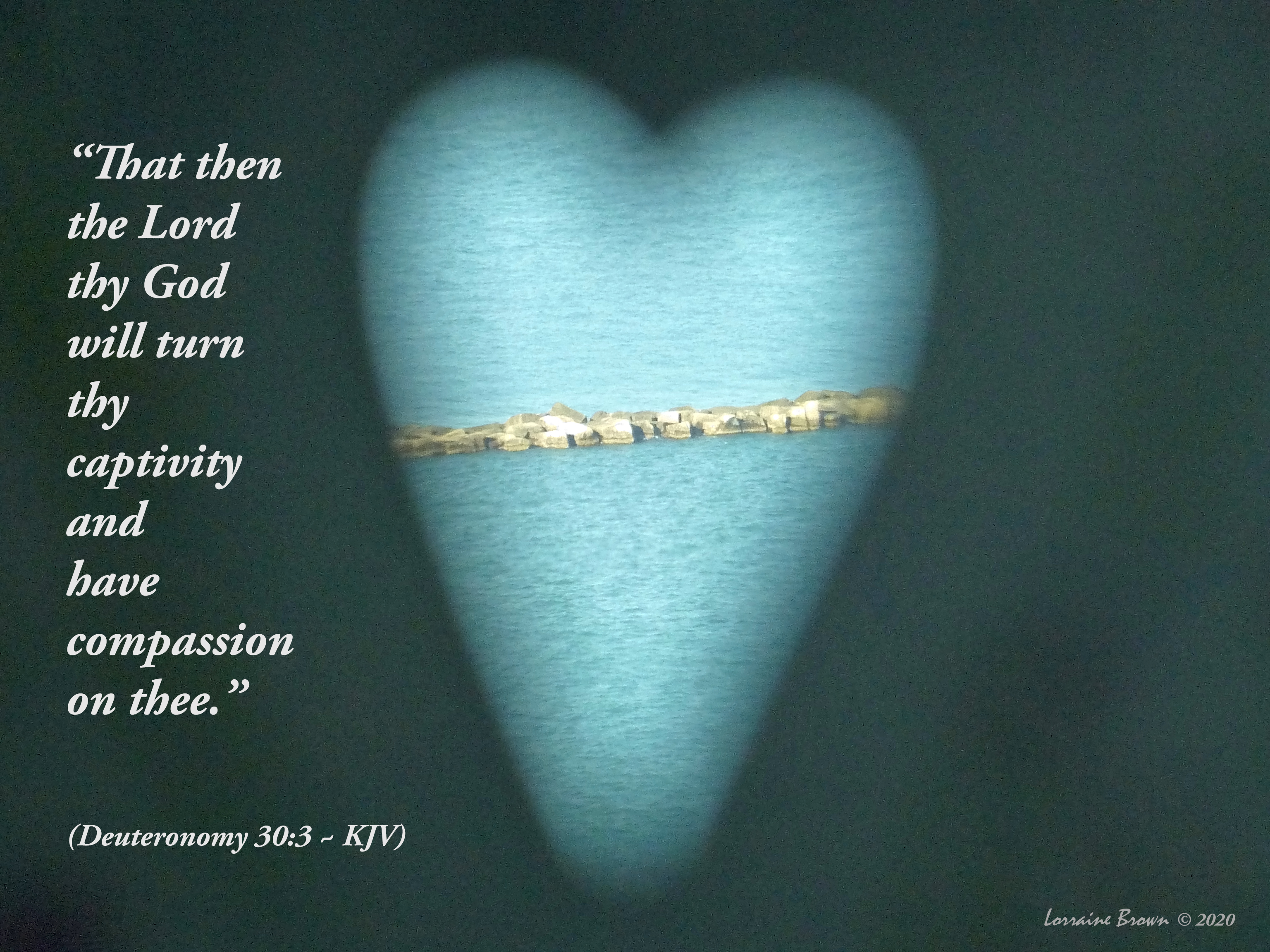 I was listening to a sermon about being in captivity. The following scriptures were used to point out how much God wants to free us from our captivity.
Psalm 80: verses 3, 7, and 19 (NKJV): All three of these verses say the same thing:
"Restore us, O God; make your face shine on us, that we may be saved."
The King James Version says: "Restore us again…"
This is the take away from the lesson:
1): No matter how many times God has restored you in the past, He can do it again!
2): Isaiah 42:18-19 (NKJV):
"Hear, you deaf; And look, you blind, that you may see. Who is blind but My servant, or deaf as My messenger whom I send? Who is blind as he who is perfect, And blind as the Lord's servant?"
God was saying:
*** I sent my prophets to be my mouthpiece to tell the poeple what I am saying, but they are spiritually blind and deaf and not seeing what I want to do or hearing what I want to say. As a result of this, the people are robbed and spoiled (plundered – taken from, as a victim in robbery). In other words, when you are not hearing the word of God, satan will rob from you and hold you in captivity.***

So ,,, God wants His servants to be spiritually alert so they can hear what He is saying.
***Isaiah 42: 22 (NKJV): "But this is a people robbed and plundered; All of them are snared in holes, and they are hidden in prison houses; They are for prey, and no one delivers; For plunder, and no one says, "Restore!"
WOW!!! This really jumped out at me: "…they are hidden in prison houses"
They are in captivity! It made me think immediately of the situation we are all in right now…
We are hidden in our houses. In some ways we are hidden in our safe sanctuaries away from danger.
Praise God for that!!!
However, I can't help but think…the longer this goes on, we could start feeling as if our hiding places are becoming "prison houses".
Then I felt God saying…This is not forever.
Again I say Praise God!!!
And then I felt Him asking if….on a deeper level – a spiritual level, even when we are free to roam about again, will we really be free? Will we be restored within – deep inside the heart? Will we allow God inside to set us free?
3): God was wanting the prophets to tell the people: GOD WANTS TO RESTORE! (to repair, renew, reconstruct, rehabilitate, remodel, replace, refund, return, resuscitate, reestablish, revive).

4): GOD IS SAYING to us now:

Let your spiritual eyes see and your spiritual ears hear what The Lord is saying!
Turn to HIM if you have never turned to HIM before. Turn to HIM now and put your trust in HIM and HE will turn your captivity!
If you knew HIM before, but turned away from HIM for some reason, then RETURN to HIM now and HE will turn your captivity!
If you know HIM and have put your trust in HIM and you have not turned away from HIM, then RAISE YOUR VOICE and speak HIS Word so the people will hear what the LORD wants them to hear…..
"I WANT TO BRING RESTORATION TO YOUR LIFE", says the LORD!!!
5): (ISAIAH 42:2): "none say, Restore"
God wants us to say it! "Restore us, O God; make your face shine on us, that we may be saved."
Will you join me in saying ….. " God is turning my captivity and restoring my life!!! "
God wants to restore, but He needs us to give voice to it!
6): Let us put our trust in God, Who created the heavens and the earth with His mighty power and His outstretched arm, because nothing is impossible for HIM!
Let us speak HIS words over our situation!
Let us raise our voices in Praise to Him! PRAISE IS GOD'S ADDRESS!
(Psalm 56:3-4 NKJV): "Whenever I am afraid, I will trust in YOU. In God (I will praise His word), In God I have put my trust; I will NOT fear. What can flesh do to me?"
7): We've been through the fire and through the quagmire! But now is our time to WIN!!!
Psalm 66:12 (NKJV): "You have caused men to ride over our heads; We went through fire and through water; But You brought us out to rich fulfillment."
All that the children of Israel went through God turned around, and brought them through to a wealthy place…. A place of HEALING! A place of DELIVERANCE! A place of FREEDOM! A place of VICTORY!
What God did for His children then, He will do for His children NOW.
SEEK AND YOU WILL SEE
LISTEN AND YOU WILL HEAR
TRUST AND YOU WILL KNOW
THERE IS A PLACE OF VICTORY AWAITING YOU!
I will say RESTORE! –
I WILL SHOUT RESTORE!!!