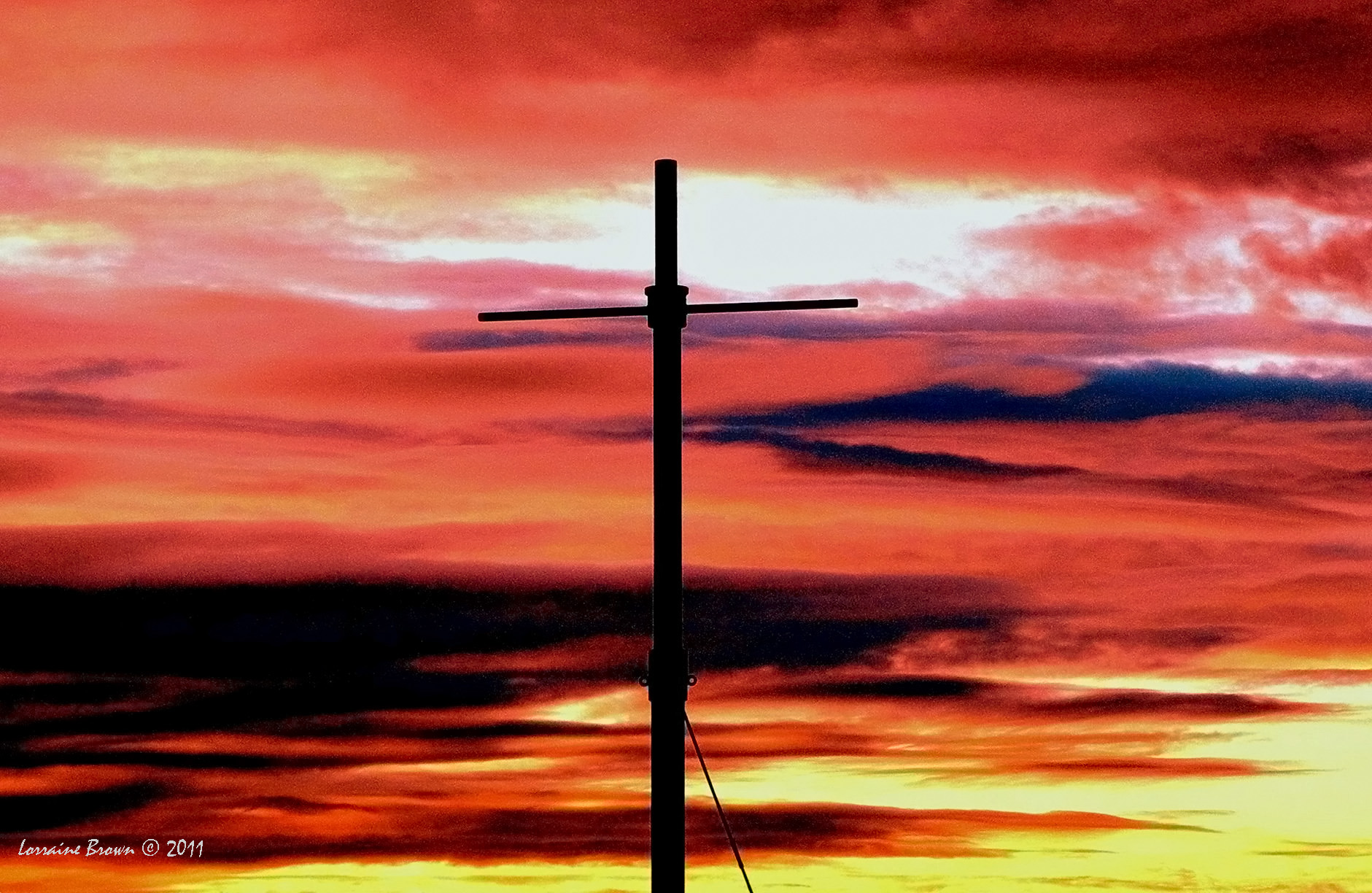 "For he taught his disciples, and said unto them, The Son of man is delivered into the hands of men, and they shall kill him; and after that he is killed, he shall rise the third day." (Mark 9:31 – KJV)
REFLECTIONS FOR THIS GOOD FRIDAY…
Just about two minutes in length
MAY THE LOVE OF GOD FILL YOUR HEART WITH GRATITUDE AND PEACE
1 Peter 2:24 – Who his own self bare our sins in his own body on the tree, that we, being dead to sins, should live unto righteousness: by whose stripes ye were healed.
John 3:16-17 – For God so loved the world, that he gave his only begotten Son, that whosoever believeth in him should not perish, but have everlasting life.
Mark 9:31 – For he taught his disciples, and said unto them, The Son of man is delivered into the hands of men, and they shall kill him; and after that he is killed, he shall rise the third day.
Mark 10:34 – And they shall mock him, and shall scourge him, and shall spit upon him, and shall kill him: and the third day he shall rise again.
Isaiah 53:5 – But he [was] wounded for our transgressions, [he was] bruised for our iniquities: the chastisement of our peace [was] upon him; and with his stripes we are healed.
Romans 5:6-10 – For when we were yet without strength, in due time Christ died for the ungodly.
Mark 8:31 – And he began to teach them, that the Son of man must suffer many things, and be rejected of the elders, and [of] the chief priests, and scribes, and be killed, and after three days rise again.
John 19:1-42 – Then Pilate therefore took Jesus, and scourged [him].
Matthew 12:40 – For as Jonas was three days and three nights in the whale's belly; so shall the Son of man be three days and three nights in the heart of the earth.
All above scriptures are taken from the King James Version.