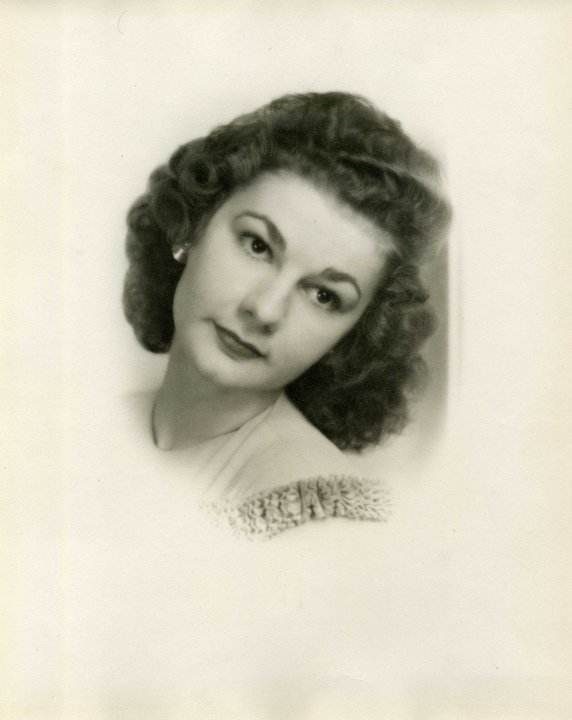 My mom had a recipe book she had written (by hand)…
A collection of her favorite recipes which she intended for me to have.
Over the years, it disappeared….perhaps during one of our moves. I looked tirelessly for it, hoping it would pop up, but it didn't.
I was telling my cousin, Diane about it and she mentioned that my mother had sent her a few hand written recipes. She said still had them and said that she was going to photocopy them and mail me the originals.
A couple of days later, they arrived. I was extremely touched by the thoughtfulness and love of my dear cousin.
As I opened the envelope, I sat with tear-filled eyes, holding my mother's recipe cards in my hands, and feeling like a part of her was still with me.
I held the paper she held…
I studied the crafting of each letter in her penmanship…in the way she swirled her capital L; the way she blended the letters together in an artistic script, unique to her as she formed each word with pen on paper, in an articulate manner…such that when I read her words, I can hear her voice – the cadence in which she spoke; the tone; the softness; the upbeat and joyful spirit in which she communicated; the humor she interjected. I can see her smile when I read her sassy, witty side notes which bring back the memory of that sparkle in her eyes- that little sense of mischief… the playfulness that she never failed to entertain us with.
Mom's comments on the back of one of her recipe cards: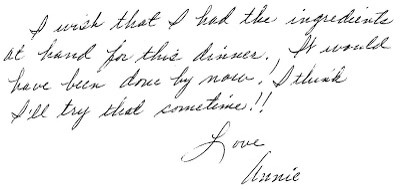 (As you can see below, she "no likie" sage… and apparently, I was one of hte 5 little piggies) 😉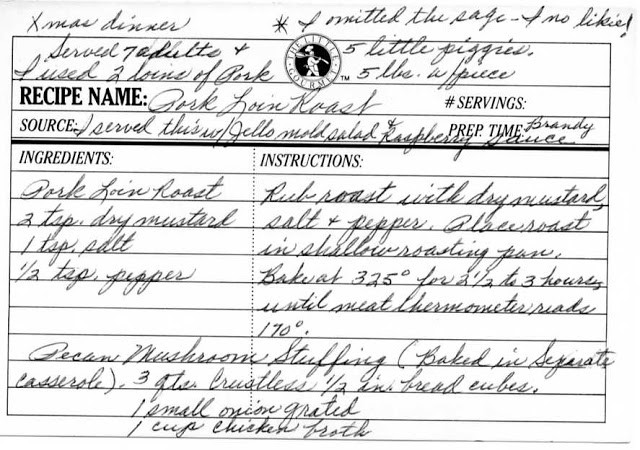 There is a little spot of something here at the top of the card. it looks like a drop of an ingredient or a little bit of gravy…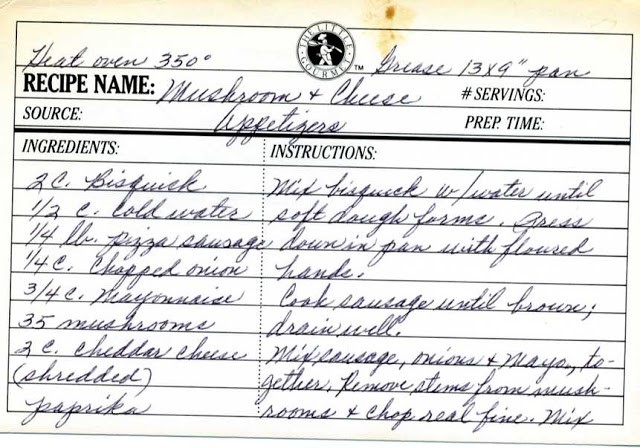 The smudge just confirms that this recipe was used and enjoyed throughout the years … and passed along now to me and to others.
Oh, how I wish I could smell the gravy on this note!
My heart is warmed by the thought of times spent in the kitchen together while I measured ingredients and placed them side by side for my mom to incorporate into her wonderful creations. I can see her stirring, whipping, rolling dough, forming meatballs, sautéing onions and garlic for spaghetti sauce, placing roasts in the oven, removing the stew meat from the pressure cooker, frying bacon and eggs and measuring coffee into her percolator. I recall the comforting mornings of waking up smelling the wonderful aroma of that coffee and oh, yes, the bacon sizzling and wafting throughout house, waking me from my morning slumber………no alarm clock needed!

These notes…
represent even more depth of meaning to me because toward the end of my mother's life, a stroke robbed her of her words…she could no longer speak, but she would smile and clap her hands every time I went to visit…a huge blessing that she always recognized me! She would light up when I entered the room, wiggling her toes, clapping her hands and smiling and laughing, her entire body filled with excitement!
I'm reminded by her written word of how full of life she was and I have tangible pieces of conversations here to hold in my hands; to press to my heart;
to cherish; and to taste … as I savor each morsel of her recipes … for food …
and for life!
In in her words… 😉

~~~~
Her hands…
Held me tenderly the moment I arrived,
Nourished me and nurtured
As she welcomed me to life…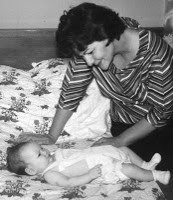 Her hands…
Bathed; clothed and fed me;
Held my little hand and led me;
Taught me how to write…
Turned the pages of the books she read to me each night,
Folded as she prayed
And clapped for my school plays;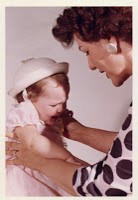 Her hands…
Like magic, turned patterns into clothes and knitted slipper socks;
They softly styled waves into my curly locks,
Felt my forehead for a fever and rubbed Vick's onto my chest,
And wiped my nose and held me close and softly caressed;
When I skinned a knee,
They bandaged me
And carried me back home,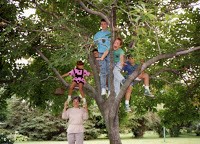 And never left my side…
I never felt alone.
Her hands
Cooked my favorite foods,
And baked my favorite pies,
And when I was hurt or sad
They wiped the tears from my eyes;
Her hands drew pretty pictures,
In fact, they crafted art
And they touched me with a mother's love
As they held this child's heart!
Now I look down at my hands
And I'm amazed to see…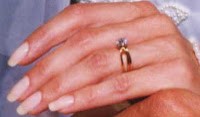 Her hands
Seem to have re-appeared,
As they live on….
In me!
(written by Lorraine Brown, copyright 2011)
~ ~ ~ ~ ~
The legacy
she leaves behind
is one of kindness and delight,
She loved the life she lived
and she lived it right!
So when I see a shadow
dancing in the wind,
I'll remember momma's spirit
and the joyful life she lived!
(excerpt from "Annie's Shadow"; written by Lorraine Brown © 2011)